Join us for our Sixth Form Open Evening Thursday 25th January from 5pm.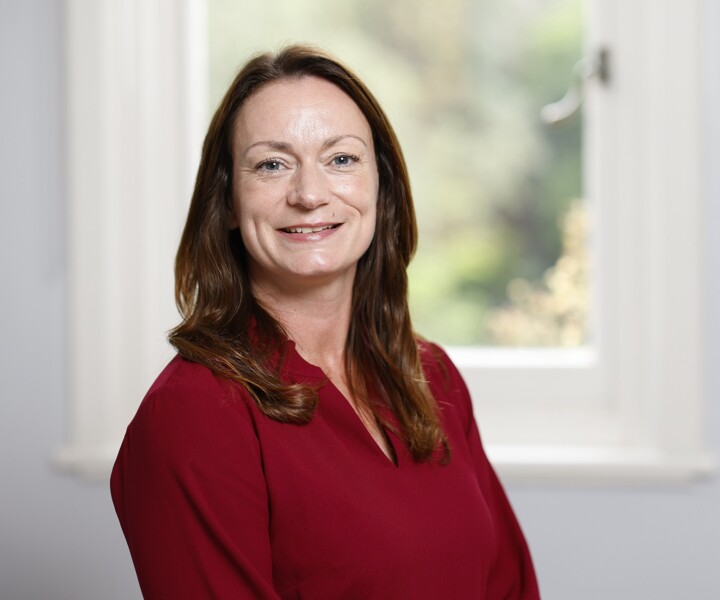 We Discover, Realise, Honour and Shape every day.
I am delighted to welcome you to our school. A place where your children will be happy, confident and able individuals, through every tailored experience they are prepared for who they want to be in the world.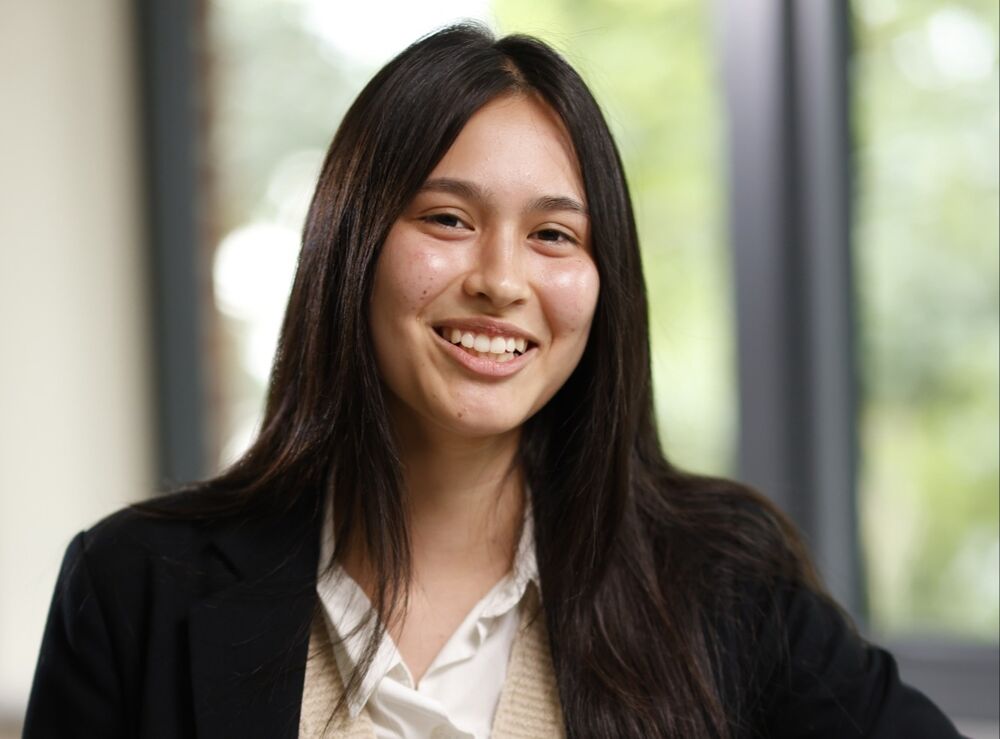 Our Students
Mei
Year 13
Having spent nearly seven years at Denmark Road High School I have so many fond memories, particularly as being in the Sixth Form has brought more independence and opportunities. I have especially loved taking part in House events such as House Dance as there is a great team bond across the year groups and a fun, competitive atmosphere plus they offer a chance to go off timetable and show our skills in other areas. I have loved my time at this school and would not change any of it as it has helped shape me into who I am today. Currently I am studying for five A Levels; Maths, Further Maths, Chemistry, Biology and Physics. As there isn't enough space on my timetable for every
Our Students
Abi
Year 8
I've been at Denmark road for just over a year, but I settled in so quickly, I feel like I have been here for so much longer. With all the opportunities available academically but also in sport, drama, music and art it is impossible not to love being here. I love the fact that there are amazing trips we can go on such as Netball PGLs, theatre trips, ski trips and a sport tour to Barbados. A passion of mine is sport. I play competitive hockey, netball, cricket, athletics, cross country and rounders for school. I have been delighted at the amount of sport on offer and I enjoy having the opportunity to sometimes captain a team which has helped me to develop my leadershi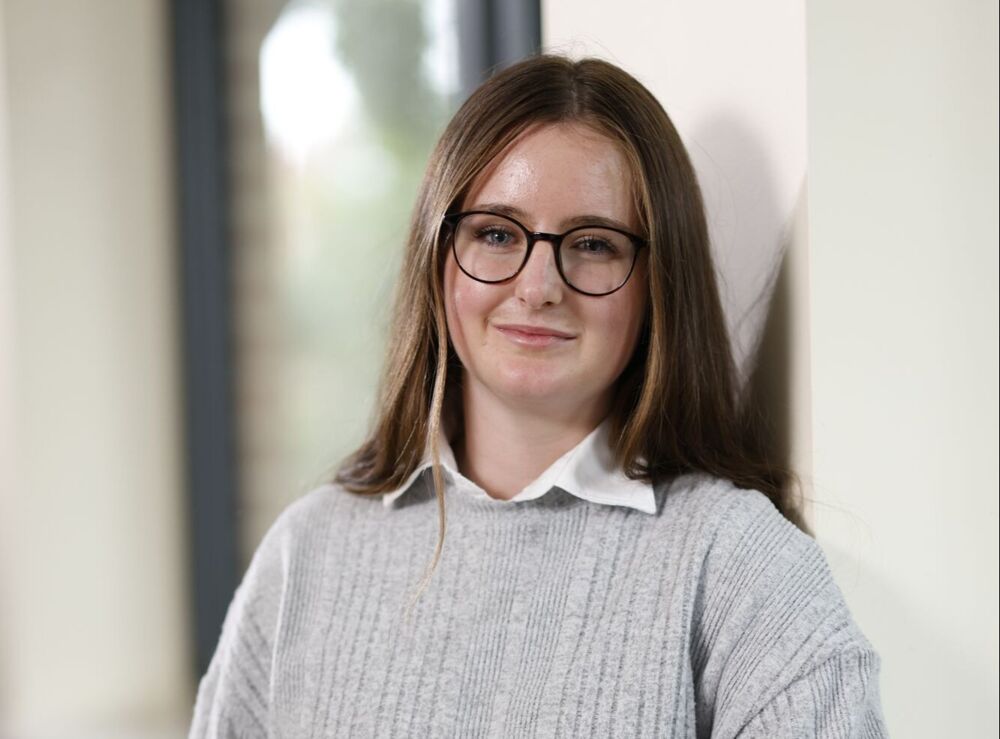 Our Students
Tash
Year 13, Senior Team
Denmark Road has supported my academic and personal development since year 7 to align with and facilitate my future aspirations. I currently study A-Levels in Economics, Maths, and Biology with the hope to study economics next year at university. What stands out to me is the sense of community that develops within the year groups and between students and staff. This has always provided an encouraging learning environment where peer support is a fundamental part of our studies, super-curricular exploration, and applications. Personally, the opportunities provided from the start of year 7 to build confidence and communication s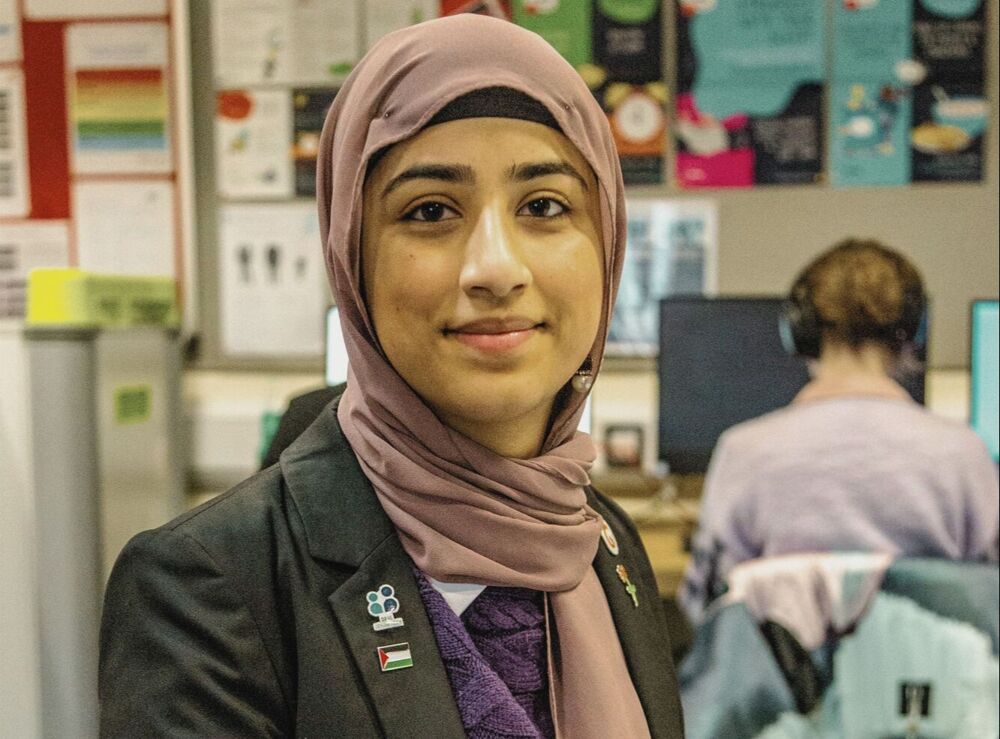 Our Students
Amina
Year 13, Senior Team
I love the environment here - everyone is friendly and approachable, and the atmosphere is so welcoming. You can always ask someone from your class for help, even if you aren't necessarily friends. The teachers are also amazing and always ready to help you understand and achieve your best. Denmark Road had countless opportunities for me to participate in. Some that I have most valued were the Step-Up programme with Oxford, the Work Experience week at the end of Year 10 and 12, and the UCAS fair in March of Y12. Additionally, there are lots of clubs to run and get involved in, so there's always something for you to be doing! Currently I am part of the STEM Club,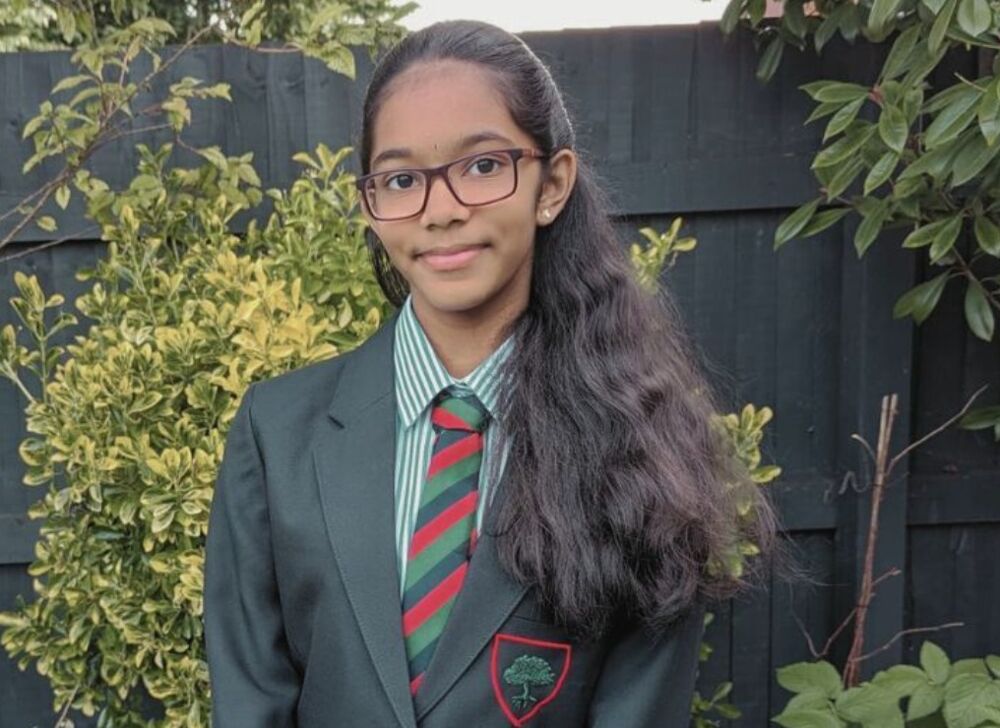 Our Students
Sahasra
Year 7
Though I have only been at Denmark Road for a matter of a few months I have quickly learnt how understanding and friendly everyone is. You are allowed to be yourself no matter who that is and you get great opportunities to get to know each other too such as the bonding trip to Croft Farm and language exchanges in Year 10. The school gives us many chances to interact with the older students too, for example we get assigned a Year 12 student as a mentor to guide us. I love getting to explore who I am. There are a huge variety of clubs, instruments, books and 3 languages to choose from. I am part of the following clubs, Netball. Illustration, Bridges Beginners, French perspective of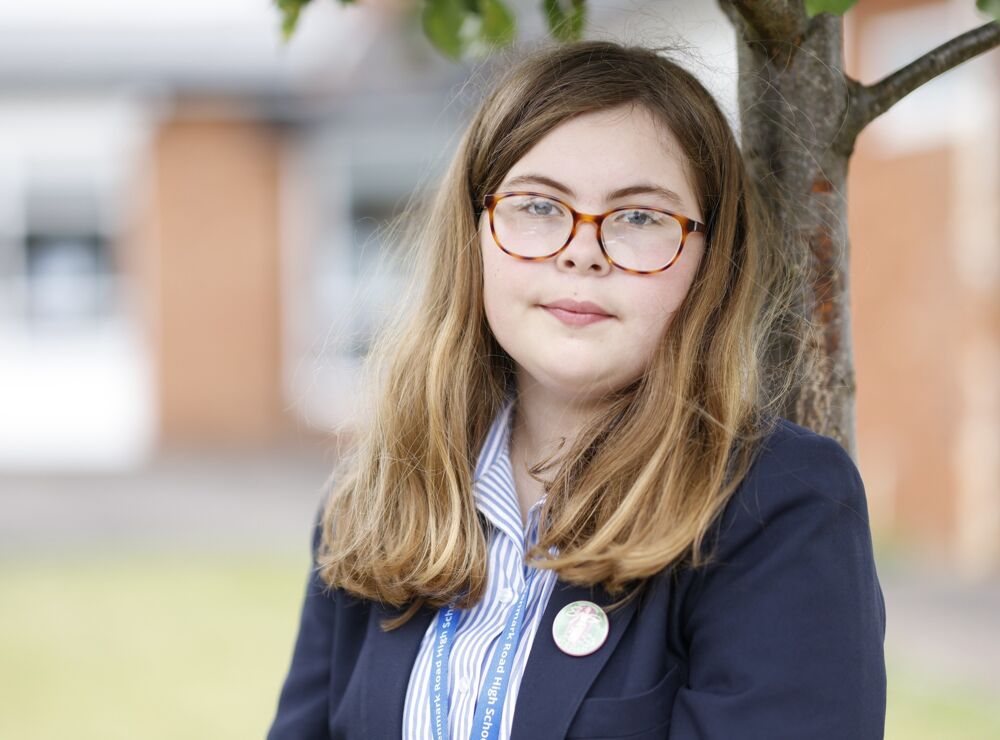 Our Students
Everley
Year 8
I am Everley Fryer and I am currently a year 8 at Denmark Road. At this school I currently attend a variety of clubs; these being origami club and book club. I enjoy my time at Denmark Road immensely and all the classes are great, but I especially enjoy art and drama. As a Denmark Road student, I feel a sense of belonging at the school. It is easy to make new friends. Even if you start your journey not knowing anyone at all, you are guaranteed to make plenty of new friends. At Denmark Road, I have school meals and am genuinely impressed with the quality of the food at the canteen and enjoy eating there every day. My experience at Denmark Road has so far been a good one and I hope to enjoy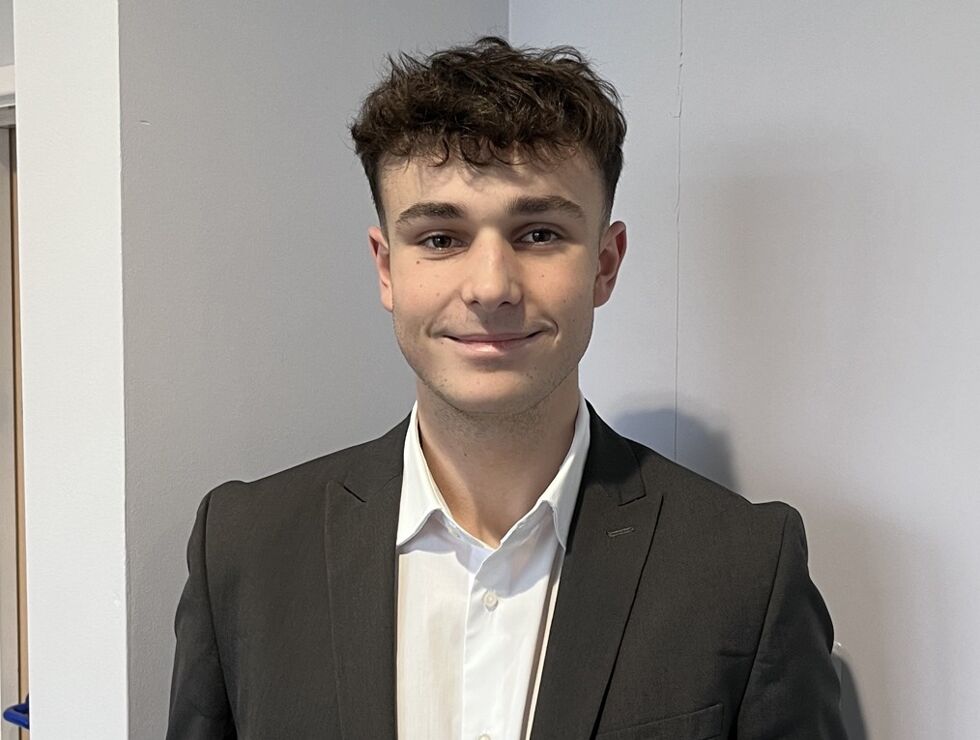 Our Students
Sam
Year 12
The Physics course is great here as it covers gravitational fields, astrophysics and cosmology. These are some of my key interests and I would like to follow a career in Aerospace Engineering or Astrophysics following a degree apprenticeship. An opportunity I really appreciate at Denmark Road Sixth Form is getting to have PE with the entire Sixth Form at the same time. We also have a Mixed football team so I am enjoying playing in a team at school and experiencing mixed football. Teachers encourage us to have balance in our lives and this helps me to keep up my interests in rugby and going to the gym. Plus the usuals of playing Xbox games and seeing my friends! If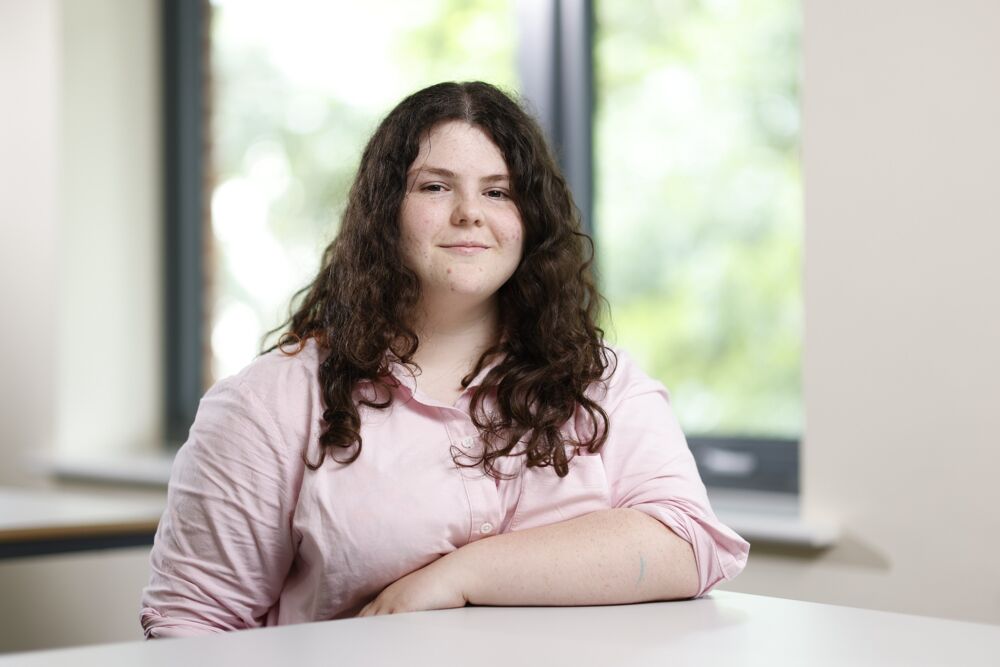 Our Students
Lexie
Year 13
Hiya! My name is Lexie, and I study English Literature, Politics, History, and an EPQ. I've enjoyed my time at Denmark Road immensely, gaining opportunities through the school such as the Edge programme, Boost, and being a part of a multitude of clubs. During year 12, I led Pride Society, and attended Debate Club, participated within the Carnegie Book Award Club, worked with Year 7s to provide a homework club on a Friday afternoon, and became a Library Prefect. Later in the year I became a House Captain for Mynd (something I have thoroughly enjoyed throughout my later sixth form career) and became the only student to complete the two-year long Edge programme within a singula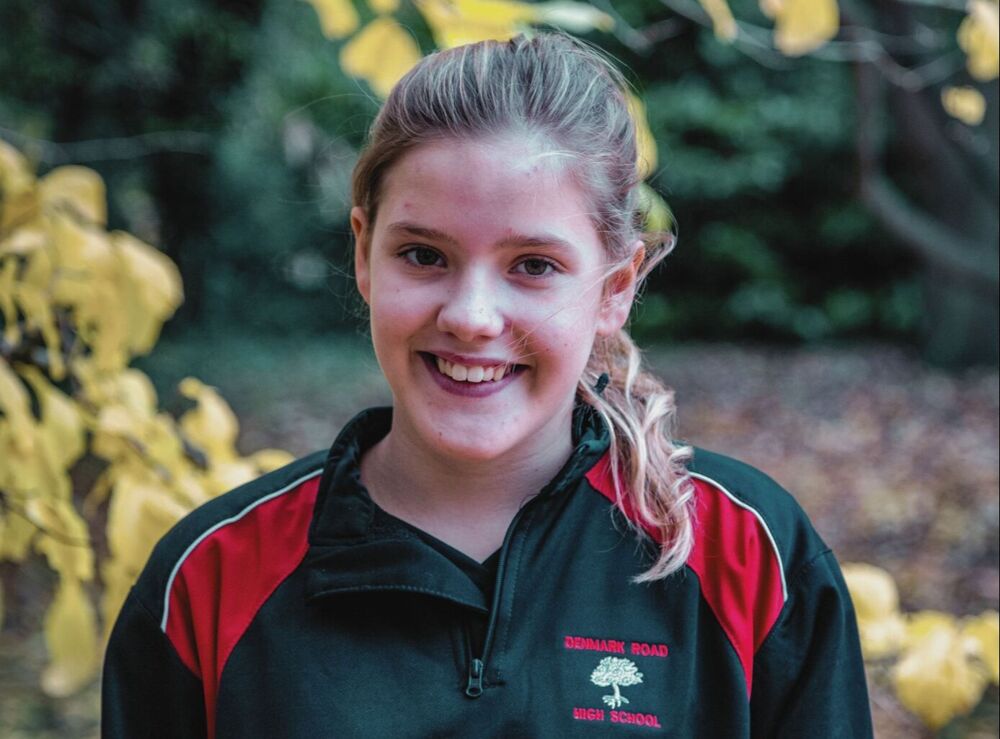 Our Students
Elizabeth
Year 7
If you are worried about joining Denmark Road, you needn't be nervous. You will make lots of friends and be very happy here! Get involved in everything that interests you and make the most of every opportunity offered to you. I'm enjoying learning new things, meeting lots of new people and having the chance to challenge myself. I also love the variety of experiences Denmark Road has on offer and am currently in the Hockey, Netball and Football clubs. In the future I hope to be a professional dancer.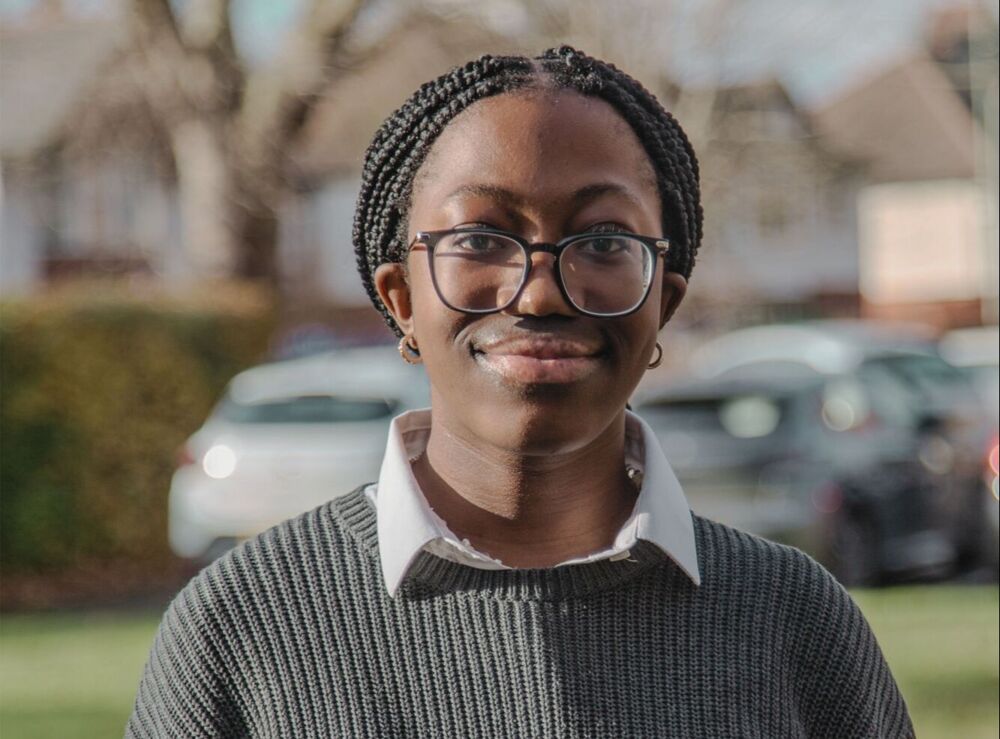 Our Students
Tofunmi
Year 13
Denmark Road High School is diverse, reflective and supportive. Some of my favourite experiences in my time here have been the fundraisers and charity events that both staff and students put on. We regularly have jumble sales in aid of relevant causes such as the Children in Gaza Crisis Appeal, helping us to; clear out things we don't need any more, actively be more sustainable and focus on how we can support those in crisis across the world. Plus they're fun events and there's always a real buzz amongst everyone as they buy and sell in the hall. My teachers have encouraged us to discover our own interests and take time for us, away from our studies. We are not s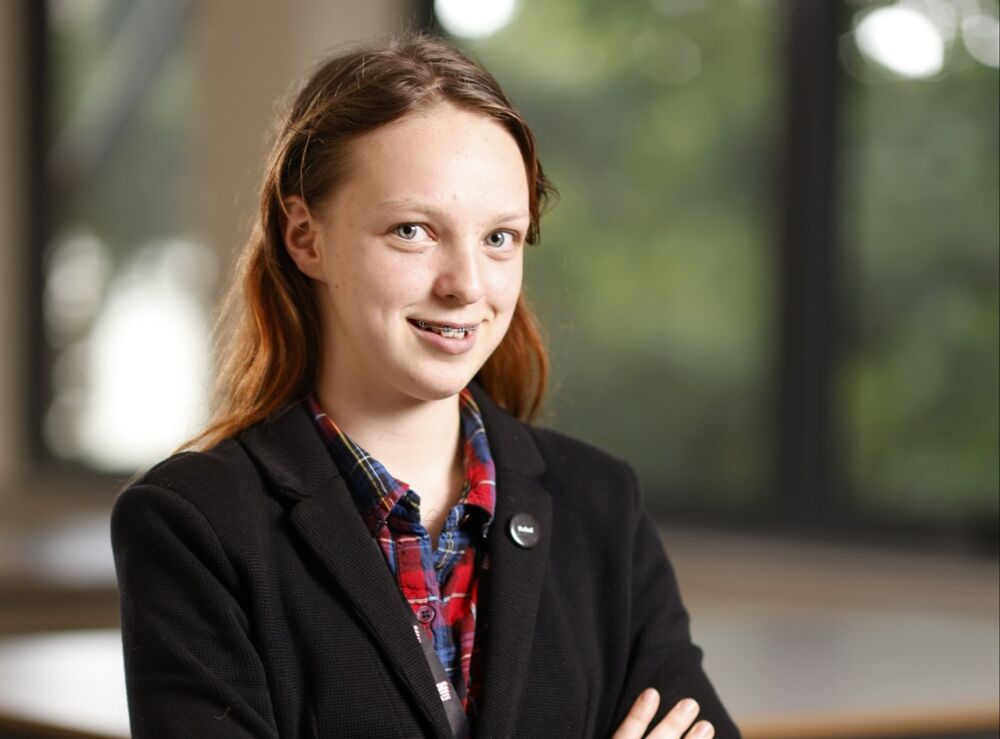 Our Students
Hannah
Year 13
My name is Hannah. I joined Denmark Road sixth form to realise my dream of becoming a Veterinary Surgeon. I am thoroughly enjoying my A level studies in Maths, Biology and Chemistry. Outside of school, I train in kickboxing, care for my two ponies and work weekly at a local veterinary practice,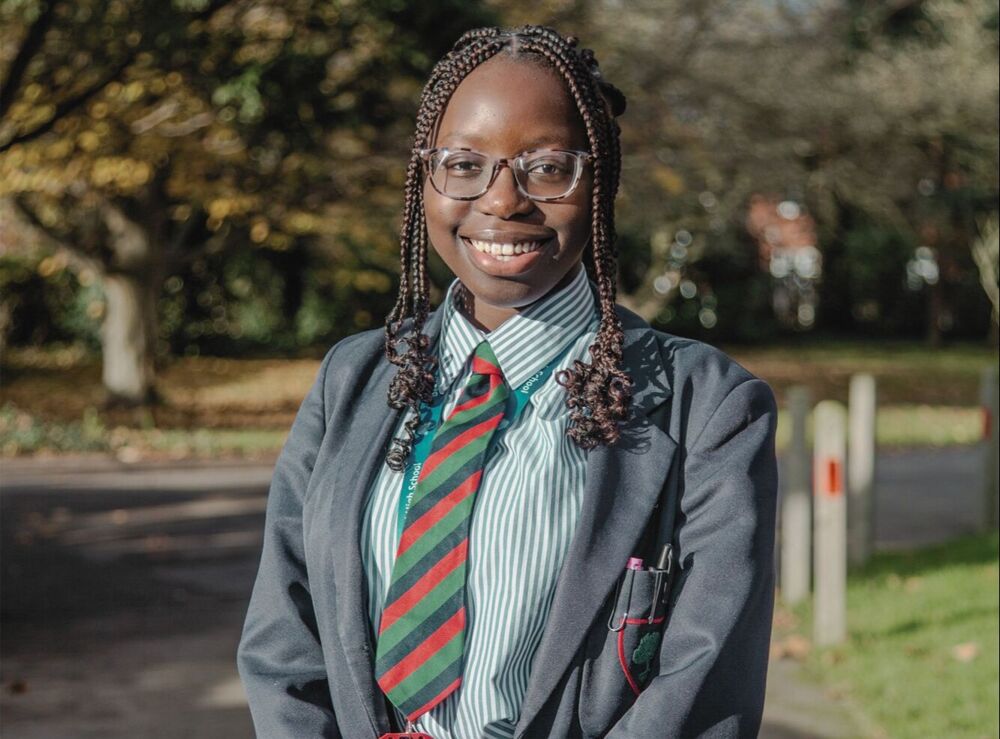 Our Students
Fatoumata
Year 10
Some of my favourite things I get to do at Denmark Road are the creative productions and clubs. Last year I had a part in Legally Blonde: The Musical Jnr and really enjoyed getting to be involved in such a fun, exciting project. I made friends in other year groups who had the same interests as me and putting on shows for sold out audiences night after night was a great experience. This year we are performing Monster Calls and I am really looking forward to it, especially as it is a darker production than the pink comedy of Legally Blonde. I'd love to take the skills I am learning now forward to becoming a News Presenter in the future. I think the fact Denmark Road is a diver